May 22 is the last day for The Coven and at the Coven you will find this awesome astrology rug im sitting on from Papermoon. It comes in 3 different variations but all in black.
The sexy top is part of an outfit from MoOH! that i will be speaking about in a future post. The gold panties are a RARE from the Blueberry Iconic Doll gacha. I was very fortunate to get them at an event.
The lovely tatoo on my side is from RedFish and its called Madame and you can find it at the Old Fair until May 25th !
Im wearing the Nisha heals from KC Couture and as always they come with a color/metal change hud. You can find these wonderful shoes at their mainstore.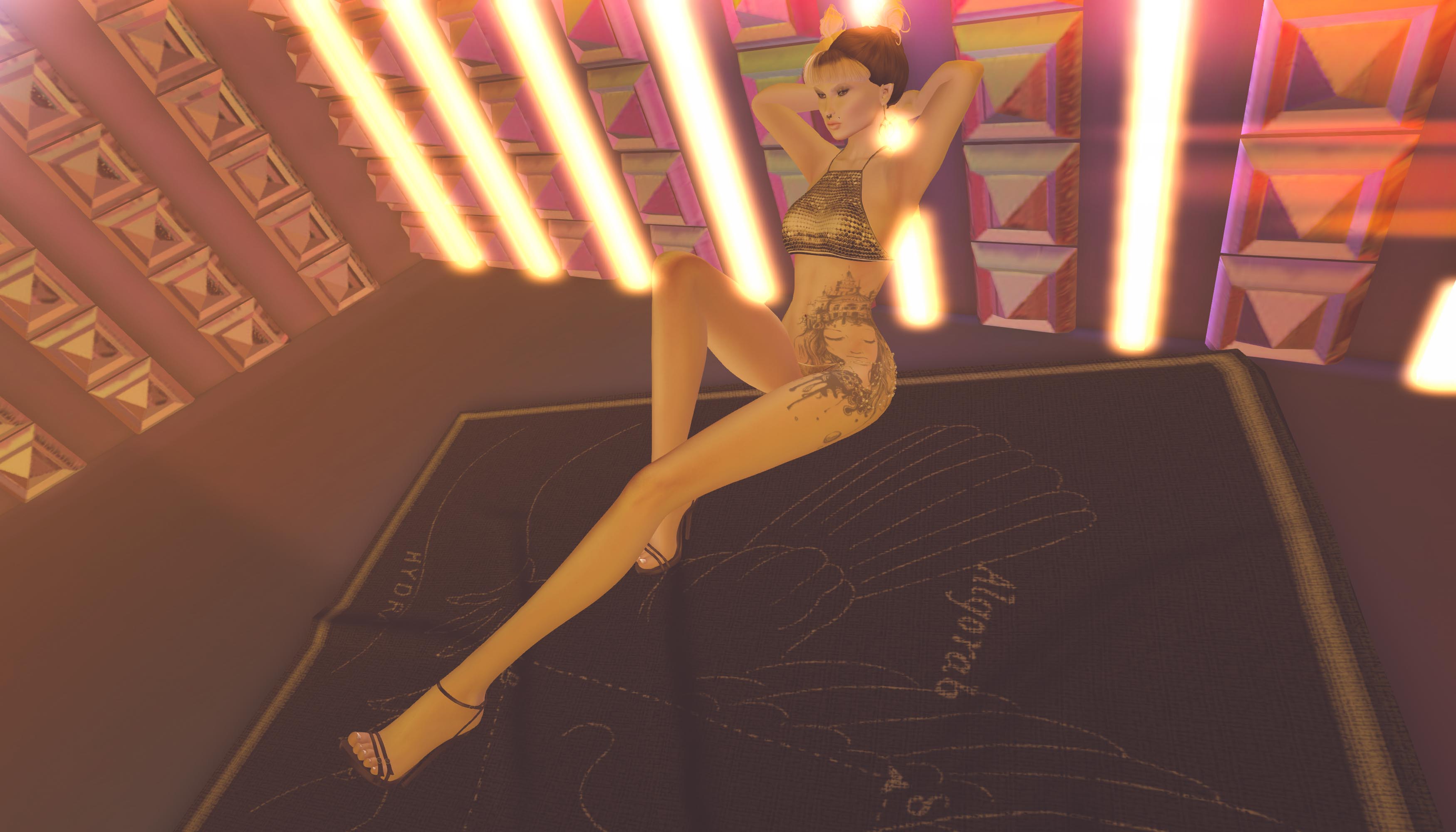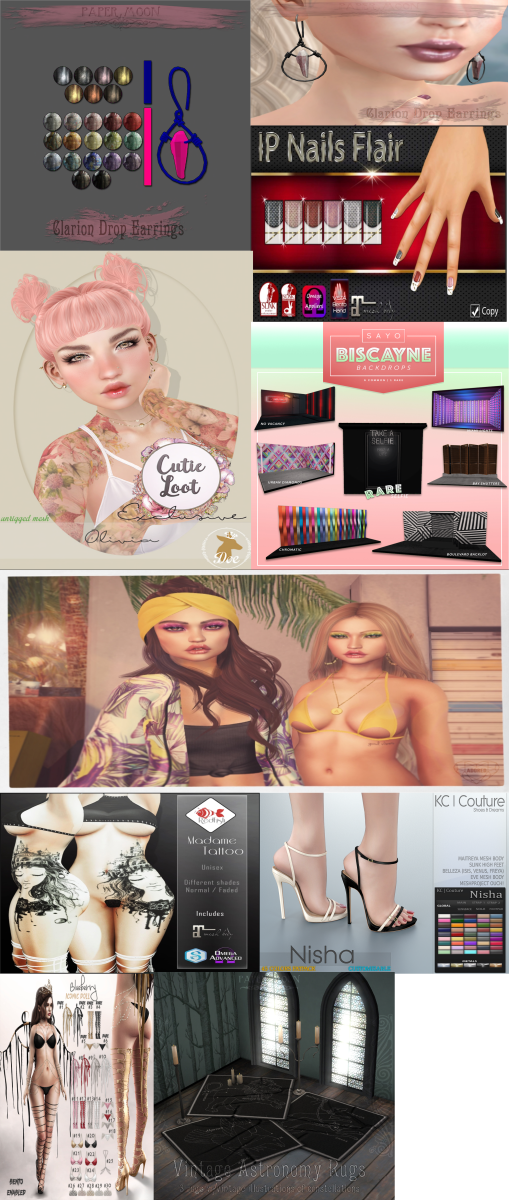 BODY
Maitreya Mesh Body, Bento Hands & Feet – Lara
CATWA  Bento Head  Kimberly
HAIR:
Doe: Olivia (twotone) – Cutie Loot Exclusive @ Cutie Loot Headquaters
SKIN:
[Avenge] Wen skin applier for Catwa – @ Skin Fair March 2017
MAKEUP
#adored – sheen shadows – tropical babe edition- Brown {catwa} @ May Powder Pack
NAILS
IP Nails Flair  for Maitreya @ The Old Fair
TATTOO
RudeCats – Fire Finger Tattoo
RedFish – Madame Tattoo @ The Old Fair
EYES:
CATWA Mesh Eyes Pack
OUTFIT
MOoH! Shelly Halter gold @Mainstore
BOTTOMS
#5 Blueberry – Iconic Doll – Panties- Gold – Maitreya / RARE
SHOES:
[MAITREYA] -KC- NISHA HEELS / PAIR
JEWELRY:
*pm* Clarion Drop Earrings  @ The Coven
**RE** Dark Queen Septum Ring
PUNCH / Monroe / Diamond
PHOTO PROPS
oOo Studio shoes!_seven
SAYO – Biscayne Backdrios – Miami Lights – COMMON – Gacha Item
*pm* Vintage Astronomy Rugs – Canus @The Coven
LumiPro on marketplace – 2017 version