If you havent been to The Coven you should do so soon before the Dark and Magical event ends on May 22. At the event you will find these pretty crystal like earings that come with a color and metal change hud.
From the May Cutie Loot I snagged this hair from Doe. I decided to go for something other then blonde today and made it a 2 tones blonde and brown bunn hair. xD.. In the May Powder Pack for Catwa I found this lovely eyedshadow from #adored and decided to go brown for a natural look. If you go to get the May Cutie Loot or May Powder pack please be aware they are at full price once they have been delivered. So its best to reserve your copy before they are delivered.
From the Old Fair I found this french like nail polish with poka dots and zig zags. The nail polish can be used on Maitreya Bento Hands,Slink/Dynamic,Vista Bento and it even has an Omega hud.
Lastly RudeCats is back after a month long pc issue and has brought out this cool finger tattoo called Fire Finger.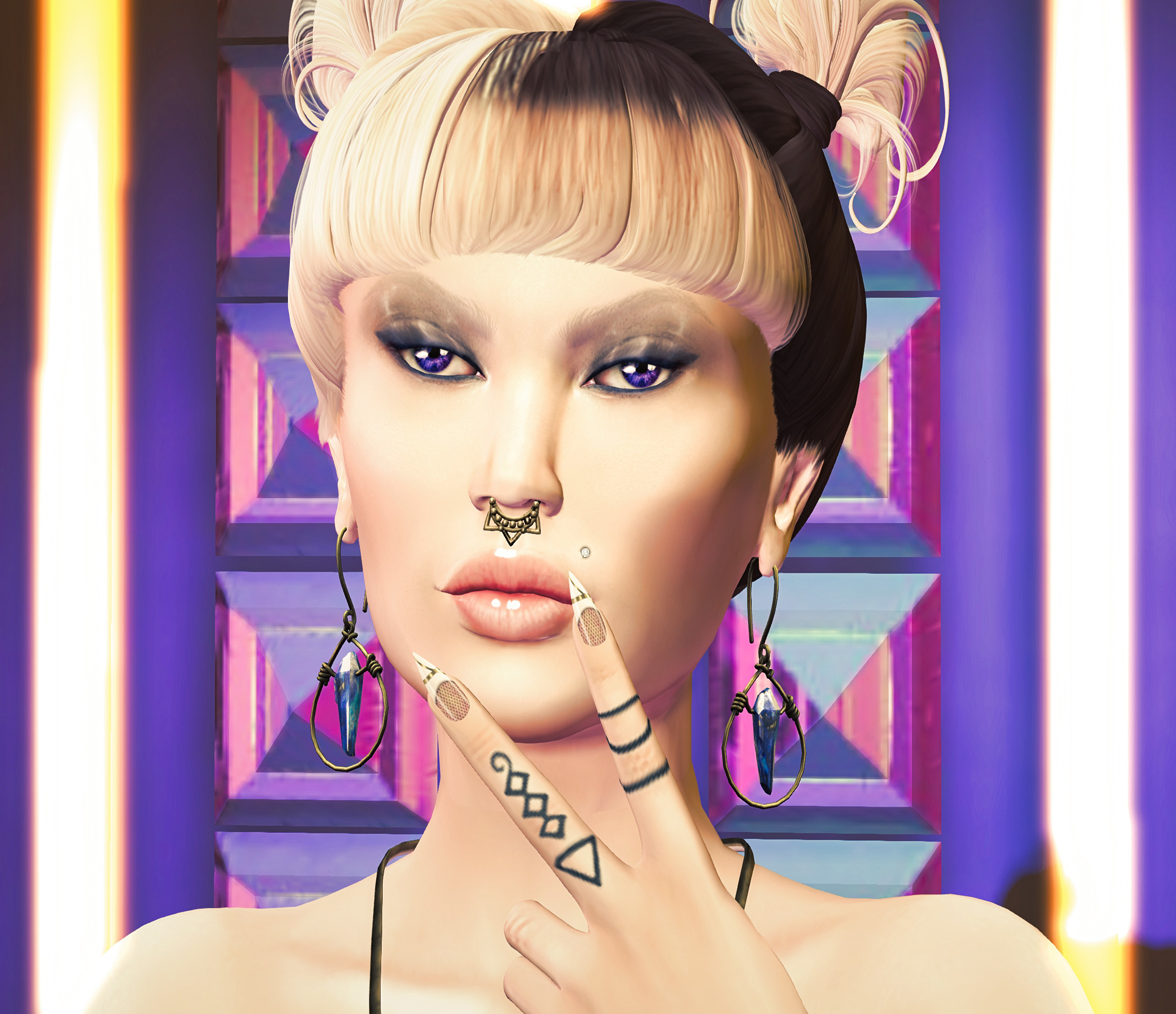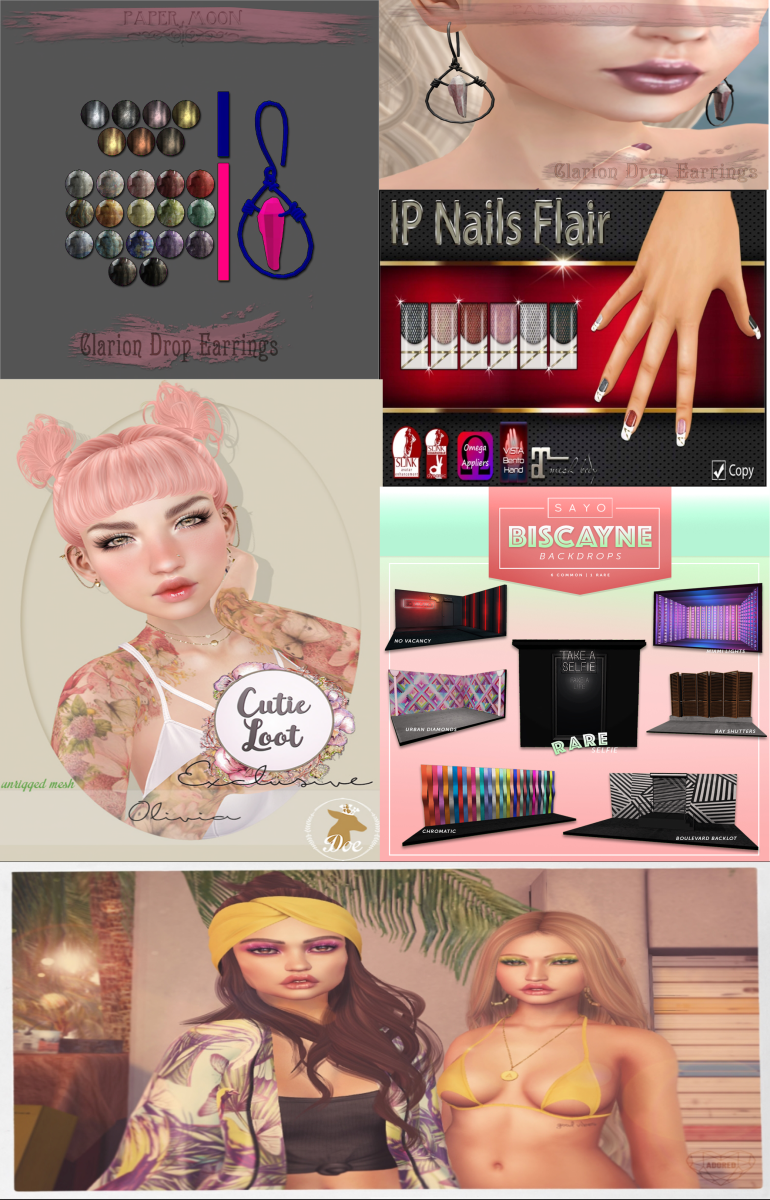 BODY
Maitreya Mesh Body, Bento Hands & Feet – Lara
CATWA  Bento Head  Kimberly
HAIR:
Doe: Olivia (twotone) – Cutie Loot Exclusive @ Cutie Loot Headquaters
SKIN:
[Avenge] Wen skin applier for Catwa – @ Skin Fair March 2017
MAKEUP
#adored – sheen shadows – tropical babe edition- Brown {catwa} @ May Powder Pack
NAILS
IP Nails Flair  for Maitreya @ The Old Fair
TATTOO
RudeCats – Fire Finger Tattoo
EYES:
CATWA Mesh Eyes Pack
JEWELRY:
*pm* Clarion Drop Earrings  @ The Coven
**RE** Dark Queen Septum Ring
PUNCH / Monroe / Diamond
PHOTO PROPS
SAYO – Biscayne Backdrios – Miami Lights – COMMON – Gacha Item
Body Language – (HUD)SLC Bento SS Pose – PuniPuni A – Pose 3
LumiPro on marketplace – 2017 version