LEPUNK Eire Eyeshadow for Catwa BAG
Today is more of a closeup post of items from We Love RP, Rewind-1980s event and The Old Fair.
First off are the mesh eyes I grabbed from over at We Love RP from Gauze. I am wearing the Samhain human version and if you look closely  you can tell that they are red and yellow. Gauze made the mesh eyes they named the Vault of Heaven in Demon,Human and Hybrid Versions each color is absolutely gorgeous and vibrant. My white hair is a throwback from a hairstyle of the 1980s at Rewind from Beusy called Jaclyn and come in  a fatpack so you get all tones.
The neutral red lipstick is part of an 8 pack of lipsticks from Livia that come in Omega,Lelutka,Fiore and Catwa. The Flowery necklace and bracelet are by PETIT CHAT and come with a hud to change the color of the beads and parts of the flowers. If you want to know about the rest of my outfit you can check it out in my previous post called Foreseeing the Moment.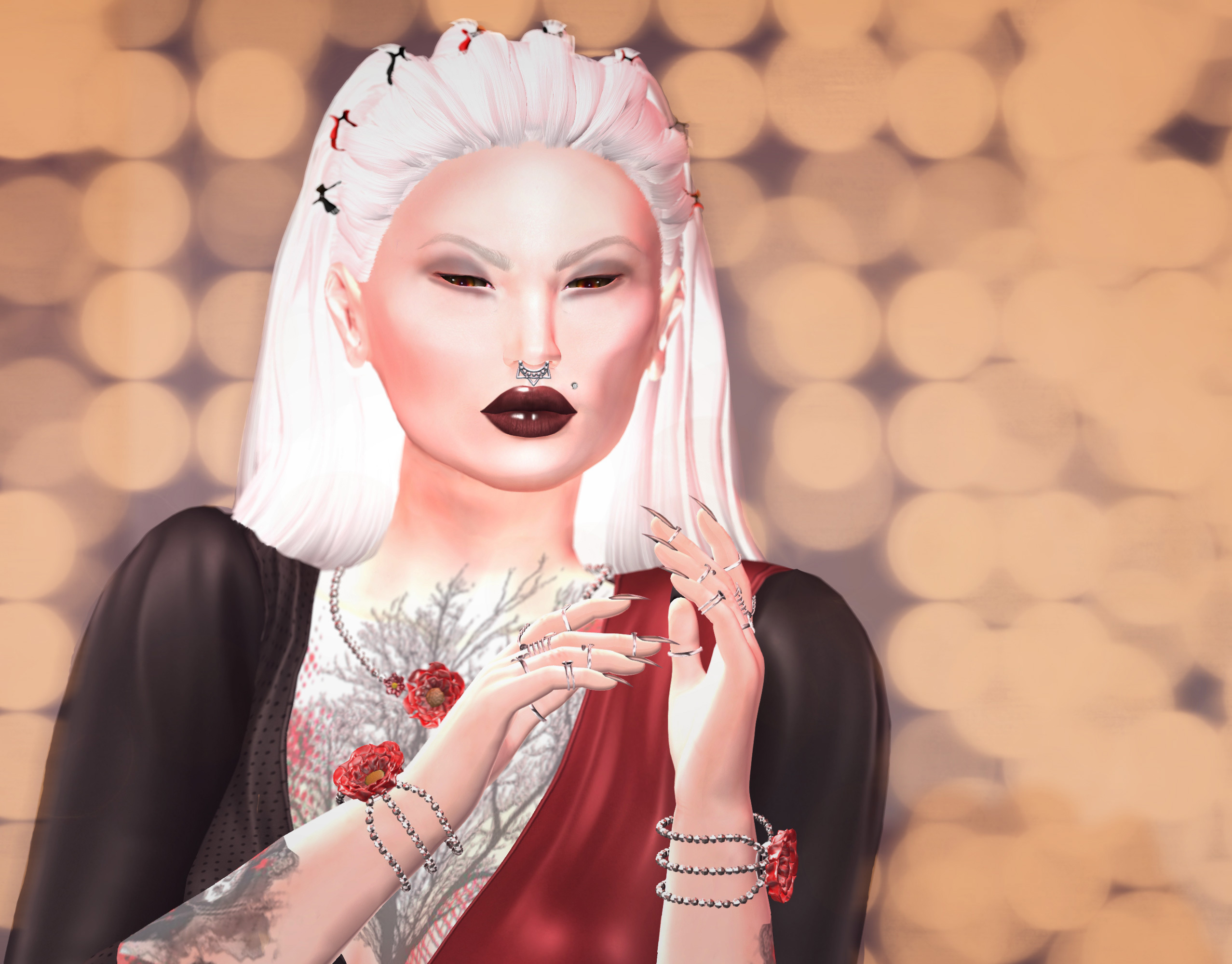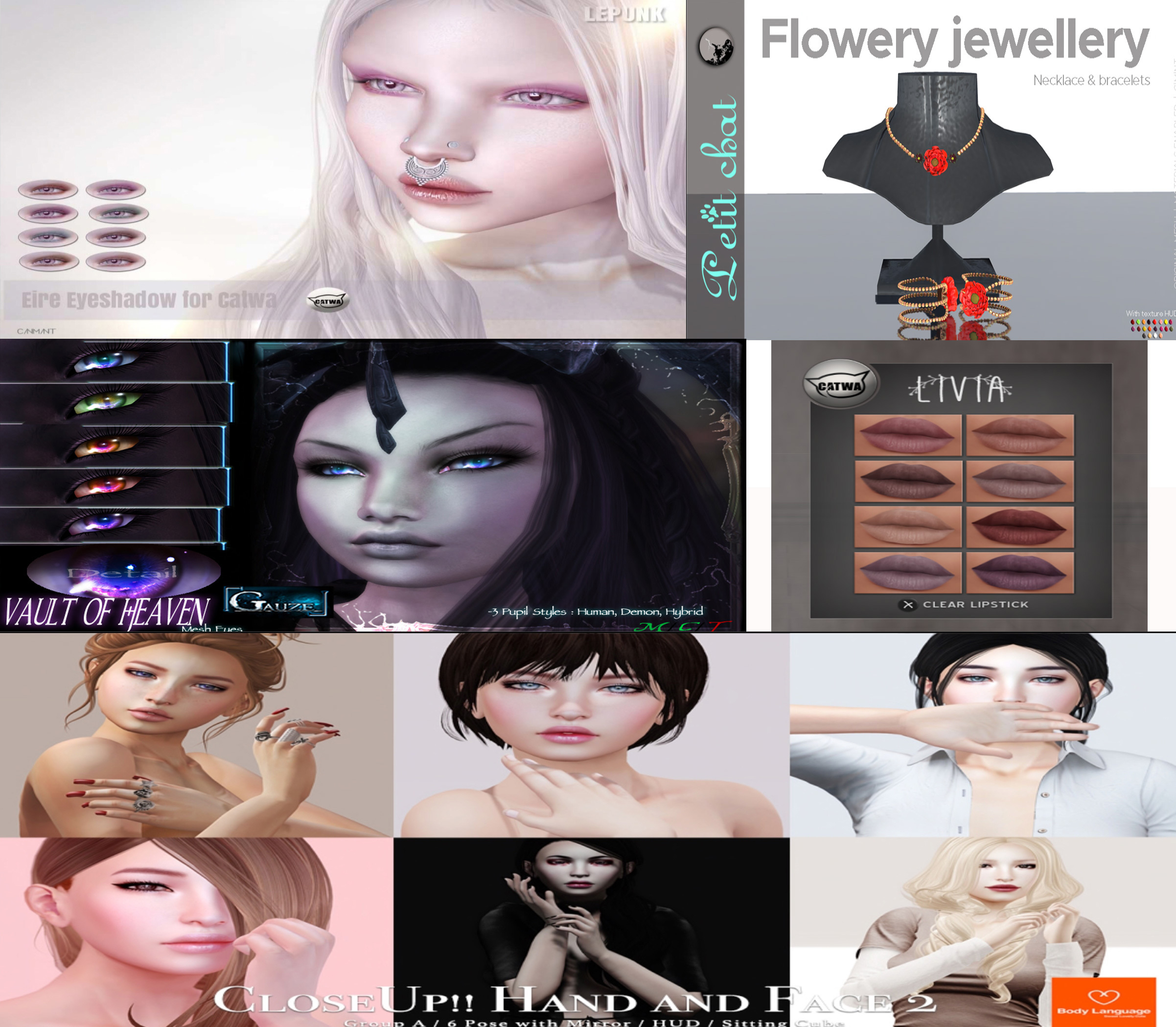 BODY
Maitreya Mesh Body, Bento Hands & Feet – Lara
CATWA  Bento Head  Kimberly
MAKEUP
LIVIA::Pearl Lipstick [Catwa] @ The Old Fair
LEPUNK Eire Eyeshadow for Catwa
HAIR:
Beusy: Jaclyn Hairstyle  @ Rewind -1980s Event
SKIN:
[Avenge] Wen skin applier for Catwa – @ Skin Fair March 2017
Tattoo
RedFish – Kunyde tattoo
EYES:
[Gauze] Vault of Heaven Eyes – Samhain :Human: @ We love RP
JEWELRY:
*PC* Flowery necklace and Bracelets @ The Old Fair
**RE** Dark Queen Septum Ring
Astralia – Bayswater Maitreya Bento Rings – @ The Seasons Story April 2017
PUNCH / Monroe / Diamond
PHOTO PROPS
BodyLanguage SLC SS POSE Close Up!! Hand and Face2 Group A
LumiPro on marketplace – 2017 version