If you havent been to The Old Fair what are you waiting for ? Today I am showing you a sexy and classy dress from Have Unequal. The dress has an opening along the backside the dips quite a bit to show off your back and a modest v-neck to show just enough cleavage. The Arabella dress comes in 2 parts and comes in solid colors or you have the option of having it in 2 colors. I choose the black and red to show you today and I have to say Im loving the dress.
I picked up the Polarize backdrop from Anxiety at the Cosmpolitan and just had to become to bring a bit of mystery to the photo. Im in love with all the neon light use in photography lately.
My hair you can find at the newest round of Hairology from Astrology. Im wearing the light hud that has whites,light brown and light blonde in it.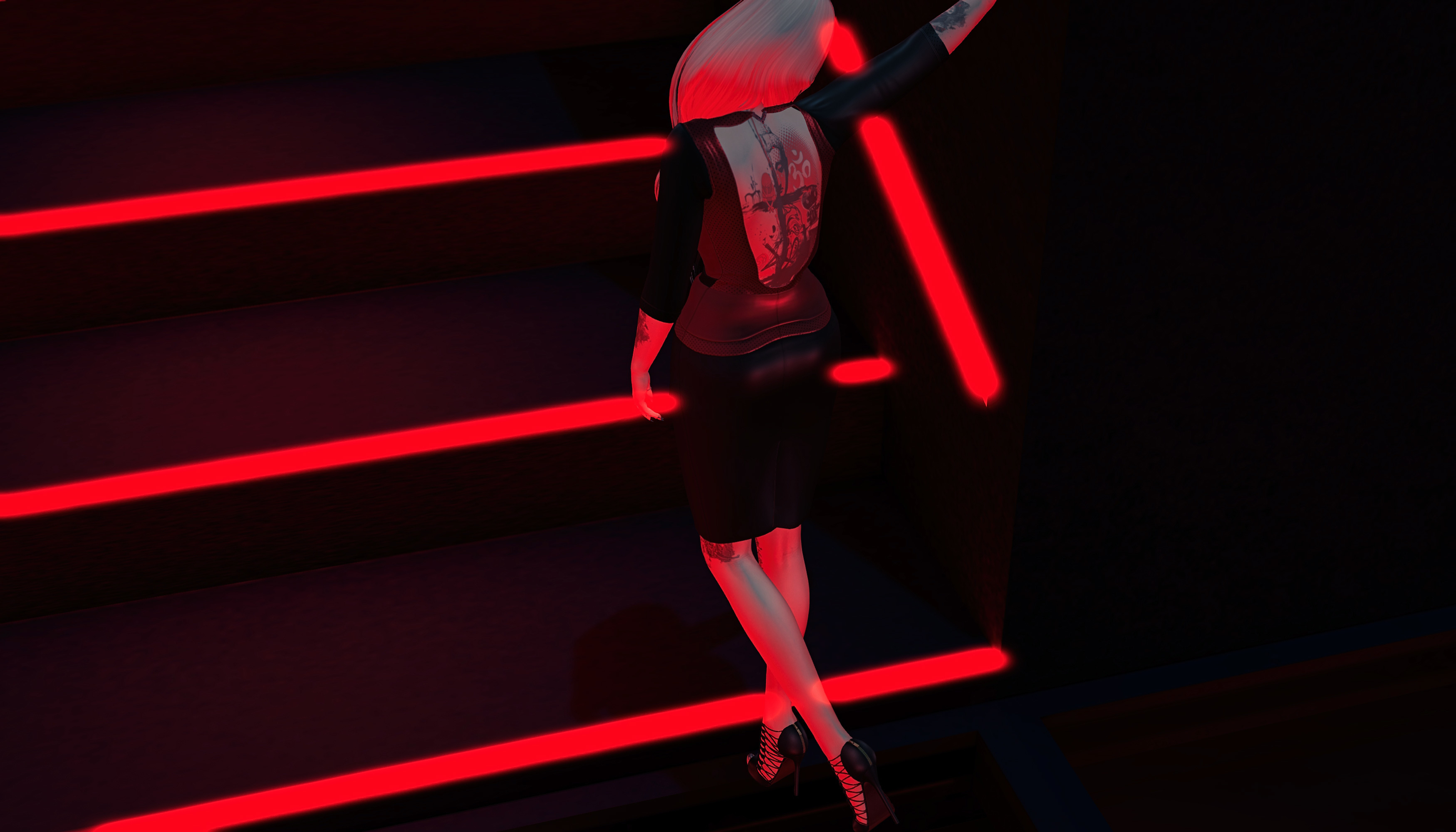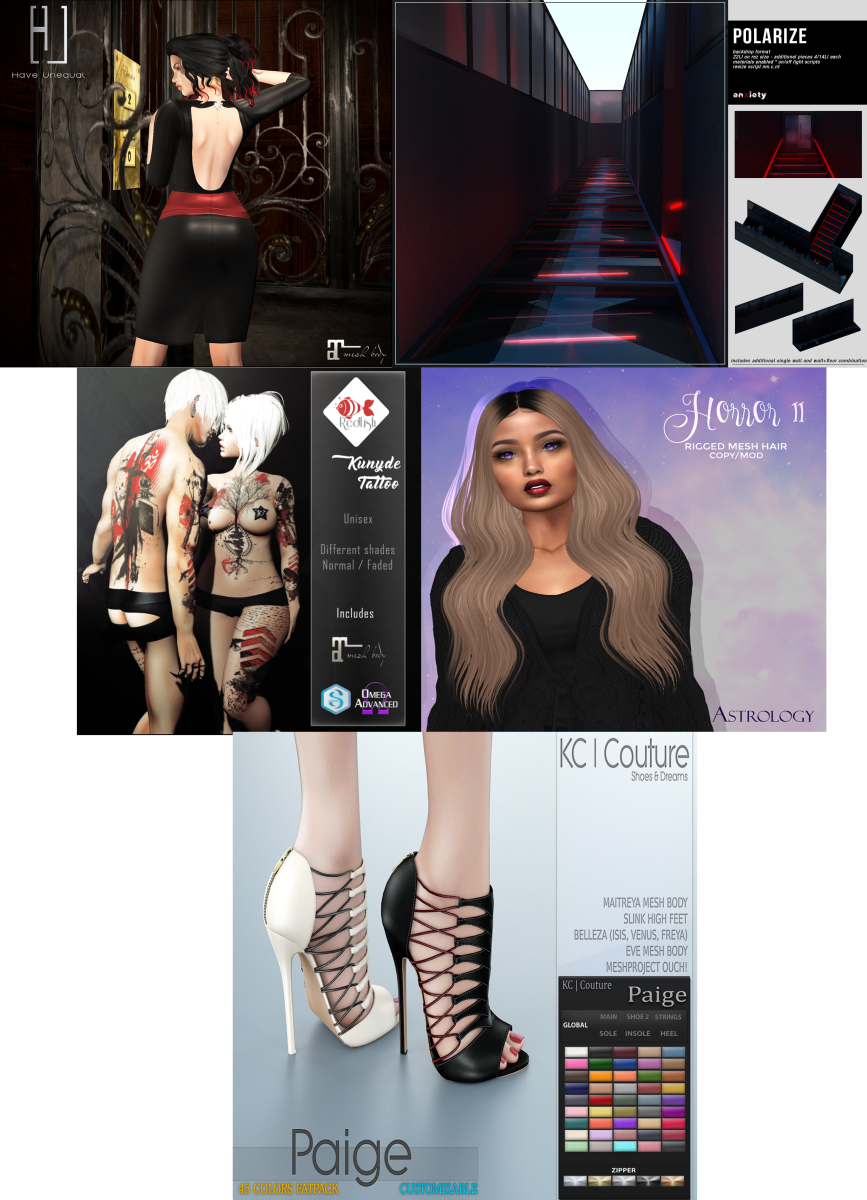 BODY
Maitreya Mesh Body, Bento Hands & Feet – Lara
CATWA  Bento Head  Kimberly
HAIR:
Astrology: Horror II ~ Light @ Hairology
SKIN:
[Avenge] Wen skin applier for Catwa – @ Skin Fair March 2017
Tattoo
RedFish – Kunyde tattoo
EYES:
CATWA Mesh Eyes Pack
OUTFIT
[HU] Arabella Top & Skirt @ The Old Fair
SHOES
-KC- PAIGE HEELS / MAITREYA, BELLEZA, SLINK, EVE, MESHPROJECT @ Mainstore
JEWELRY:
**RE** Dark Queen Septum Ring
Astralia – Bayswater Maitreya Bento Rings – @ The Seasons Story April 2017
PUNCH / Monroe / Diamond
PHOTO PROPS
DM – Mural
DM – Propped
/anxiety/ polarize @ Cosmopolitan